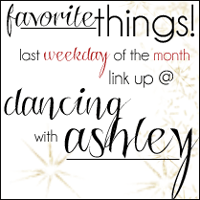 So it's the last weekday of the month and I'm linking up with one of my favorite blogs that I just happened to have stumbled upon through awesome link parties like these!
It's kind of hard to think of just a few of my favorite things for this month so I'll try to make it short and sweet.
This is a screen shot of my Lovey's new
video
. I am so proud of him, I literally watch it all day long. I must say, I am his biggest fan!
Jack is getting older and loves when friends come over. He likes to hang out with older kids which is kind of funny. He's only two but he acts like he's six. This month was the first time he had a friend come over to play for the day.
This month Pilar started her chemo treatments. She has finished her second round and told me she has three more for the next six months. I was so happy to see her on Wednesday night at mutual. I love her attitude and I love how optimistic she is. I don't know what the future holds and it seems as though everyone is worried about what is to come which is very valid. But I think for now we must live in the moment. Read
this
, it explains things perfectly.
We are on the Lord's errand and when it's our time, He will call us back. Healthy or sick. Big or small. Young or old. I do have faith that He will carry us through ALL our trials and even in our times of triumphs. I am blessed and happy to have such a great reminder of how I should live my life. She was all smiles the whole night. I'm sure she's scared, who wouldn't be but she holds herself so well. It's all about perspective.
I can't believe how fast this month went.
I hope you all had a wonderful month, you should tell me about it. I'd love to hear!