Linking up with this

lovely lady

.
This really has become my favorite link up!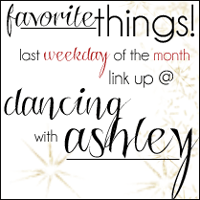 This month was a great and busy one for us!
Here are a few of my favorite things that happened:
I ran my first 10k this month. It was amazing and I am ready for another one. It really has become a passion of mine. There's something about being able to push myself when there's no one else that can. I'm running a half marathon in Utah the last weekend of July. It'll be my birthday present and I can't wait!
Also this month my Lovey got his album finished and his first EP album will be available for free download June 1st. I have only heard a few songs from it so I can't wait to listen to it all. Hip-hop can be misconstrued as degrading and can turn people off because of the cussing and down play of women. The thing I love about my husband's music is that it's clean. I love it because it reminds me of old school hip-hop and he talks about real things that most people can relate to. I can't tell him enough how proud I am of him. He works hard and takes pride in what he does. People say we're dreamers but we're making our dreams reality one day at a time!
Love you honey, I'm so proud of you!! Keep it up!
Last but not least, my boys. It's always a joy to watch them grow and to see what they like and don't like.
My overgrown two year old, Jack loves to ride his tricycle and it just looks like he has pure joy on his face. I love it! Everyday he tells me, "Mom, I so happy!"
It warms my heart and I hope that he can always stay so happy!!
My Kenny boy is growing too fast. (check out that single curl in front of his face) It doesn't seem like it he should be two soon. He is our little athlete. You'll never see him without his football. My favorite thing to do when I get off work is play outside with my boys. They are so full of energy and they always keep me on my toes.
Every night when we say our prayers, each boy says a prayer and the first thing they always ask for is to bless Hola brother!
We love and miss our Hola and can't wait until summer so we can smother him with hugs, kisses, laughs and love!
What are some of your favorite things that happened this month? Head over to
Ashley's
blog and share!!