I'm doing a link-up with
Katie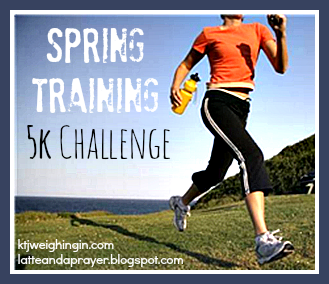 The goal here is to post about fitness and to help motivate each other to keep on moving!
This week I have been motivated to move because I signed myself up for a 10k. It's this Saturday and I'm exciting and nervous. It'll be fun though because I'll be running it with my friend, Sophie!
This was me after my run. I was sweaty, beet red and exhausted. I ran like my life depended on it. Well to be quite honest, it does.
I'm motivated to stay healthy and active.
Okay, I know you're probably thinking this is vain of me to post a photo of my backside.
Yes, it kind of is.
But hear me out!
After having my kids, my sister jokingly made a comment to me that I had an Anna Nicole Smith bootie. You know, before she got skinny again. I was so offended and kept thinking to myself that I didn't want that. Ever since high school, that was my most favorite asset! lol And I was determined to get it back.
Thanks to squats, lunges and running I am on the road to non-Anna-Nicole-Smith-bootie syndrome!!
I hope you find ways to keep moving even if it is just a walk around the block.
What keeps you moving this week?