I can't believe that May has come and gone.
I'm linking up with one of my favorites,
Ashley
for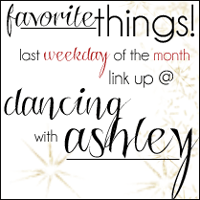 A lot happened this month.
I ran another 5k and almost lost it emotionally because it was for a
great cause
.
Lovey also made TWO videos this month. One of which I was in. You can watch it
here
. I think he's pretty amazing and he's pretty HOT too! :)
We took some time out of our busy schedules on Memorial Day to remember those soldiers we have lost as well as our loved ones who have passed on. Kendric and I were able to spend time with Grandma Va while visiting Grandpa Pitone's grave. He passed away in 1997 and I actually attended his funeral. My whole family drove down for his funeral and that was when my little crush on Lovey started. Read more about that
here
. On the way to the cemetery I asked Grandma if she remembered us being there. She said she only remembered my parents being there. She thought it was neat. Now here I am 16 years later and a part of the family!
Another favorite this month is that I started a
fitness group
thanks to these
awesome ladies
. So far we are small in numbers but hopefully with time that will change. I will also be getting Zumba certified next month so I'll keep you posted on that as well.
I also did my first
Cara Box
this month and it was so fun getting to know two new ladies. Can't wait until next month's Cara Box.
Last but definitely not least, this month has been amazing in watching my boys grow. It's great to see their personalities form and they're understanding more of what they like and dislike. My most favorite thing this month has been watching my boys with their dad. It is so sweet. They have such a special relationship and I'm grateful to have a loving husband who is an amazing father as well. He's so involved and with his work schedule he is able to be with the kids during the day. This photo says it all. My boys love and adore their daddy sleeping and awake!!
I hope you all had a fabulous month!
Happy Friday everyone!!