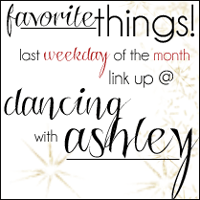 Today I am linking up with one of my favorties, Ashley for Favorite things.
My favorite things in June are pretty much what I've been waiting for this whole year.
This guy on the left, my Hola Cow is down for the summer.
I feel whole.
I can't even tell you or explain to you how I feel.
It's very rare that we get photos together so regardless of how my hair looks, this is one of my favs!
Notice how Hola is just a few inches shy of being as tall as me.
He's only 9 1/2 people.
This is insane!!
My boys are loving that Hola is home also.
Kendric is always wanting cuddles from big brother or maybe I should say it's the other way around.
I love this photo because Hola was pretending to cry. Kendric got feisty with him and Kenny stopped dead in his tracks, grabbed Hola and said, "It otay Howa brudder."
They melt my heart!
Earlier this week, I talked about
patience
with my kids.
It is SO hard to break old habits.
I think I've yelled twice since I posted that but I am finding that now I am catching myself before I yell.
I am breathing in and out and walking away.
Watching my boys sleep, looking oh so peaceful, helps remind me of the personal goal I've set.
So here's to next month where I WILL do better at this no yelling, more patience thing!!
I was so nervous and scared of what people were going to think.
Then I took a step back and realized for a whole year, I've worked hard ( I had plenty of set backs and my eating habits were a little questionable) but I'm starting to see results so it shouldn't matter what other people think.
This journey of being healthy, more fit and comfortable in my own skin is my own and I had to remind myself that it doesn't matter what others think or say.
To my surprise, I had such positive, kind and encouraging feedback and comments.
I really must say that I am surrounded by the best family, friends and acquaintances.
My total weight loss so far has been 50 lbs.
The photo on the left was when we lived in NC after my last baby.
Photo on the right was just a few days ago.
I'm still not where I want to be but I have to take joy in the little accomplishments.
I can't believe how fast this month has gone.
I swear I just blinked and it's over.
We are excited for July though.
It's going to be a busy month AND it's my birthday month...that I have to share with Jack and Kendric!! haha
I will be 28, Jack will be 3 and my baby Kenny will be 2.
Where does the time go?
I hope you all had a fabulous month!
Head on over to Ashley's blog and check out what everyone else is up to and their favorite things for the month!
Happy Friday and hope you have a great weekend!!